Mercury Rev Acoustic Tour
Author: breno
Date: 08-07-17 10:02

Mercury Rev, with Ken Stringfellow, are doing an acoustic tour this fall under the name Tears of Silver.

http://www.mercuryrev.com/tour

The last time they came though these parts was back in the 90s, on a tour with Hum. I was going to go to the show but had to work late and then didn't feel like going, and it remains one of the shows I most regret skipping.

Anyhow, the annoying thing about this tour is that they will not be announcing venues until 24 hours before showtime. So you have to buy tickets not knowing whether it'll be in a proper venue or someplace clever like a sheep barn or 7/11 parking lot or something.

I'll probably end up buying a ticket, but the whole secret location until the last minute aspect of it is irritating. Just tell us where the show is going to be. Don't be cute about it.

Although I guess it's possible they're all just going to be house shows and they need to get houses lined up.



Post Edited (08-07-17 10:03)


Reply To This Message
Re: Mercury Rev Acoustic Tour
Author: HollowbodyKay
Date: 08-12-17 16:07


Quote:

Although I guess it's possible they're all just going to be house shows and they need to get houses lined up.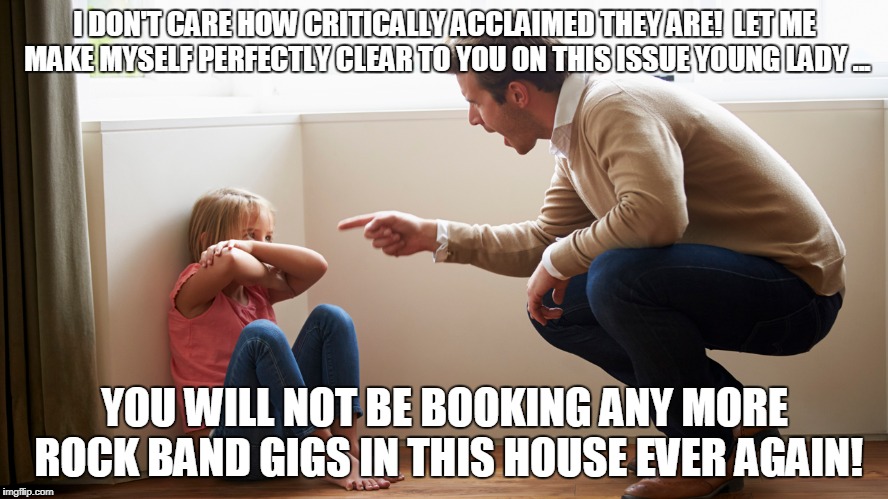 Reply To This Message
Re: Mercury Rev Acoustic Tour
Author: Delvin
Date: 08-14-17 10:04

Very funny meme. That said, my sister once came home to that scenario: a party that her teenage son had decided to throw, complete with a live band, thinking mom would return home much later.

Not a critically acclaimed band like Mercury Rev, mind you ...




Reply To This Message